FUTURA x SNEAKER PIMPS x IRONLAK
Futura 2000, old-school New York graffiti pioneer, was in New Zealand recently painting at the Sneaker Pimps event. As you can see Ironlak was the weapon of choice. It's an honour to have such a legend use Ironlak.
Thanks to the Kiwi lads for the support.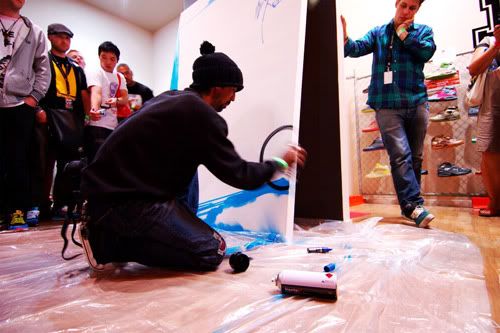 Photos by
RIMONI.