BATES: Tips & Techniques 2.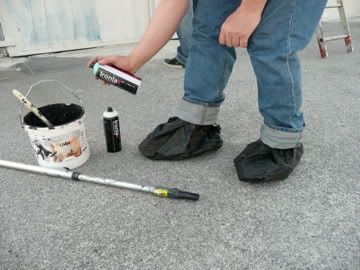 "This trick has been around for a while,i tried to ask around for its history! Wane Cod said him and Dero Tc5 used it to protect their sneakers; (you gotta look fresh); while they were bombing in the yards!
Goal Aio said he heard a story, that Chintz used it together with a paint suit, known as coveralls, leaving minimum evidence behind!"
From
Bates' blog.
Labels: Bates, Ironlak Europe