Clouded Thoughts magazine #6
We got the new Clouded Thoughts mag (Australia) in the mail the other day. This issue features a nice interview with Ironlak Team Europe member; Does of the LoveLetters crew. If you're lucky you might be able to get your hands on the LoveLetters poster too.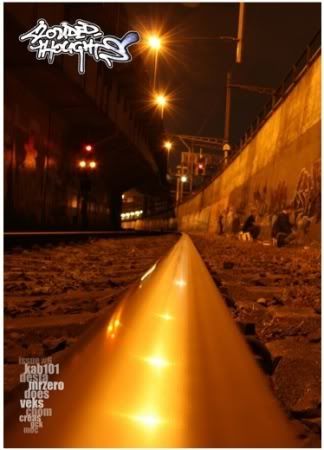 Congrats to the CT boys for getting to issue 6. Top effort!
More info at the
Clouded Thoughts MySpace.
Labels: Clouded Thoughts, Does, Ironlak Australia, Ironlak Europe