Ironlak presents: SOMETHING FOR MELBOURNE.
The crew at Ironlak were very disappointed when we got the news Clash Of The Titans had been cancelled, and we know that many of you in Melbourne shared this disappointment. So Ironlak is throwing a free BBQ and a live painting here in Melbourne this weekend to give something back to the community who missed out.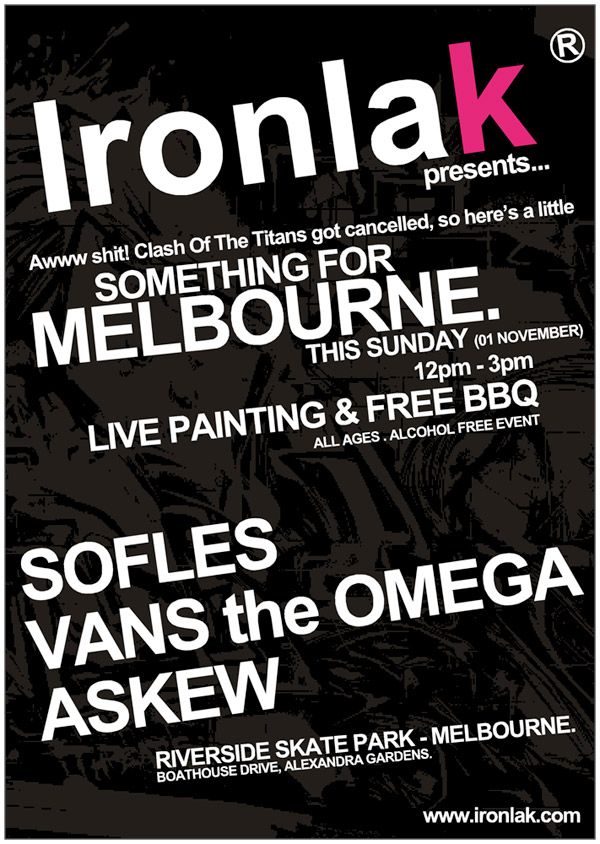 Click for a blow up.
Come along and hang. THIS SUNDAY. 12pm - 3pm @ Riverslide Skate Park, Melbourne.
Leave the booze at home. All ages event.
For directions go here:
http://www.melbourne.vic.gov.au/info.cfm?top=70&pg=1175
SOFLES. Click for a blow up.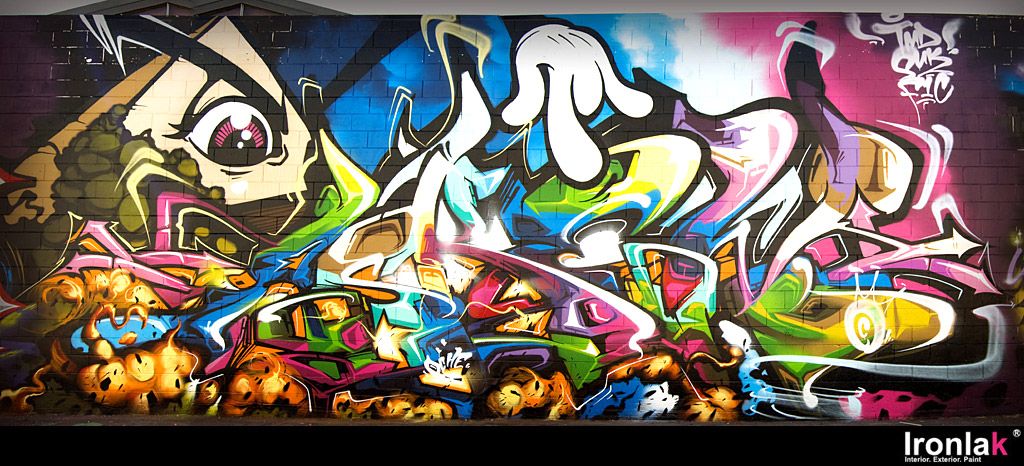 ASKEW. Click for a blow up.

VANS the OMEGA. Click for a blow up.
More info:
http://askew1.com/
http://passage33.com/
http://www.sofles.com/
Labels: Askew, Clash Of The Titans, Events, Ironlak Australia, Melbourne, Sofles, Vans The Omega